Aircraft Charter Information & Reservations
Are you traveling off the beaten path and need to get to that difficult destination? Then, Atlantic Airlines Aircraft Charter Services is your solution. Our aircraft can fly you to to a multitude of destinations.


Should you need a larger aircraft, like a private jet, just let us know where you want to go, when you want to leave, and how many are traveling and we will prepare a quote that will meet your budget.

The reason you want Atlantic Airlines to handle your air transportation, is because air transportation is our business and nobody knows the industry and the players better.


We realize that when you charter an aircraft, you are doing so because you have special needs. We understand this better than anyone.When making a charter request with Atlantic Airlines, we ask that you call our Flight Reservations office. An Atlantic Airlines Reservations Agent will be happy to help you with your requested flight itinerary or air cargo shipment.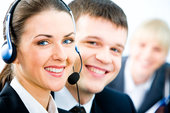 If you have never requested charter information or booked a charter flight with Atlantic Airlines, don't worry about it, our reservations agents are here to help make your travel plans hassle free. We are a new style airline with an old style approach, Customer Service, and lots of it. Let us know your likes and dislikes so we can make your air travel an enjoyable experience. We feel that once you fly on Atlantic Airlines, you will agree that this is a much better way to fly.

"America's Hometown Airline"

Reservations, Air Cargo & Flight Information
1 (800) 879-0000
We Accept the Following Forms of Payment:

Cash, Check, Money Order, Travelers Checks, United States Government Purchasing Cards, & the following Major Credit Cards,